Menu
Contacting Caricature King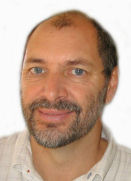 Matt from Caricature King
Hi, my name is Matt and I am the coordinator here at Caricature King. All communication with the caricature artists is done through me.
A coordinator is used because the artists are scattered around the globe and systems have been set up to make communication with them efficient. I can answer just about every question, thus freeing up the artist's time to do what they do best - creating amazing caricatures!
If your enquirey is about PRICES, please see this page. If the enquiry is about delivery times, are mention on each artist's samples page. These timeframes are subject to change without notice. Prices are identical, regardless of the artist. Please also see our Frequently asked Questions page.
Questions about non-standard caricature pricing, big groups or just about anything else should still be sent to me.
All feedback on work is sent to the caricaturist, regardless of how we receive them (email, phone etc).
Contact methods
We have three main communication methods
1. Email
Click here to Email Matt (preferred)
If sending photos, please send to photos@caricatureking.com (also if sending pictures with a query).
3. Phone
IMPORTANT! Please note the time above, call daytime or evening till 10pm our office time only.
International +61 409 349 752
Australia 0409 349 752

Best between:
9am-10pm Eastern Aust Standard Time
5pm-6am Eastern USA Standard Time
2pm-12am Western USA Standard Time
6am-12pm London Standard Time
The current time at the Caricature King office is
---
:: Latest posts on our blog ::
<!– Loop through each news item in the feed, and limit the quantity to either 8, or as many items as are in the feed — whichever is less. –>
Accountant retirement gift idea – caricature
<!– Show the news posting –>
Think caricature for an accountant retirement gift idea for a colleague who is retiring. At Caricature King we have a team or artists who can create the perfect accountant retirement caricature gift that your colleague who is the laving the accounting firm will love. Despite often joked at for 'accountants have no personality' (we secretly… Read More »
Special offer – caricature from photo by artist Keimo
<!– Show the news posting –>
Special caricature offer- strictly limited time only .Are you struggling to find a fun and inexpensive gift for a family member, friend or work colleague? Most gift ideas suffer from these issues: Gifts lack flair Lacks personalization Are boring Not fun Show little creativity Often expensive No time to go out shopping A gift… Read More »
Retiring police officer retirement gift idea – a custom caricature
<!– Show the news posting –>
Police officer retirement gift idea – YES! a custom caricature is the perfect gift if you work in a police force and have an officer who is retiring in the near future and and find deciding on a personal and unique retirement gift is posing a challenge. One of the best solutions is to have… Read More »
Artist Eddie – Head/shoulders Special
<!– Show the news posting –>
DEAL FINISHEDD For a LIMITED time Eddie is offering a special deal for color and black and white head and shoulders caricatures. Artist Eddie Eddie has a strongly graphic style as shown in these samples. Closely aligned with the traditional live drawing style, he brings this to the digital realm meaning you can get a… Read More »
40th birthday gift idea someone turning 40!
<!– Show the news posting –>
Here is a 40th birthday gift idea that provides plenty of scope for a fun personalized gift for the birthday person. Luckily a caricature is the perfect 40th birthday gift (even for one of the other big birthdays, 21, 40 or 50th) because the caricature can overtly or subtly celebrate the occasion. In the case… Read More »
Six person air force team memento caricature
<!– Show the news posting –>
This six person air force team memento caricature was drawn from photos supplied. In this group caricature there was a need to minimize the number of full bodies – so we simply hid some behind the people in front. Fun posing adds to the appeal! The aircraft in the background is featured in the base… Read More »
A great military retirement gift idea or farewell gift for a retiring or leaving the military
<!– Show the news posting –>
A great military retirement gift idea or farewell gift for a retiring or leaving colleague who you want to give a special custom gift, is a caricature. A custom artwork retirement gift is a great way to signify the time they spent with your team, group, unit etc. In the caricature we can include aspects… Read More »