Menu
Contacting Caricature King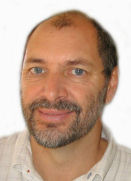 Matt from Caricature King
Hi, my name is Matt and I am the coordinator here at Caricature King. All communication with the caricature artists is done through me.
A coordinator is used because the artists are scattered around the globe and systems have been set up to make communication with them efficient. I can answer just about every question, thus freeing up the artist's time to do what they do best - creating amazing caricatures!
If your enquirey is about PRICES, please see this page. If the enquiry is about delivery times, are mention on each artist's samples page. These timeframes are subject to change without notice. Prices are identical, regardless of the artist. Please also see our Frequently asked Questions page.
Questions about non-standard caricature pricing, big groups or just about anything else should still be sent to me.
All feedback on work is sent to the caricaturist, regardless of how we receive them (email, phone etc).
Contact methods
We have three main communication methods
1. Email
Click here to Email Matt (preferred)
If sending photos, please send to photos@caricatureking.com (also if sending pictures with a query).
3. Phone
IMPORTANT! Please note the time above, call daytime or evening till 10pm our office time only.
International +61 409 349 752
Australia 0409 349 752

Best between:
9am-10pm Eastern Aust Standard Time
5pm-6am Eastern USA Standard Time
2pm-12am Western USA Standard Time
6am-12pm London Standard Time
The current time at the Caricature King office is
---
:: Latest posts on our blog ::
<!– Loop through each news item in the feed, and limit the quantity to either 8, or as many items as are in the feed — whichever is less. –>
Special offer from artist Darius
<!– Show the news posting –>
Special deal from artist Darius – free custom background Here is a real money saving deal from artist Darius. Till the end of September, he is offering full body with custom background caricatures for the price of a full body caricature, This is a real saving of at least $25 on your next caricature order.… Read More »
Radiographer themed caricature – the perfect gift for 21st and upcoming graduation
<!– Show the news posting –>
For this young lady her radiographer themed caricature was the perfect gift for her 21st birthday and upcoming graduation. Her parents wanted to give their daughter who was celebrating her 21st birthday and was nearing her graduation from her radiology degree at university. The caricature gift brief was: We would like a caricature of my… Read More »
Caricature art gift of a baseball player
<!– Show the news posting –>
Here is a caricature art gift of a baseball player who might not be big league, but this guy loves his baseball! Caricatures don't have to be complex to have a big impact as this Art by Harry shows. We have been online over 12 years and our team of artists are hugely experienced in creating… Read More »
A famous person and me caricature!
<!– Show the news posting –>
Sometimes we get asked to draw a caricature of someone alongside some famous person, even if this never occurred in reality….and this might appear to be the case in this instance, except that yes, this guy did actually go for a ride with Jay Leno in one of his antique cars 🙂 With just a… Read More »
Group caricature of back-stage staff
<!– Show the news posting –>
Need a group caricature of back-stage staff? Here is a story of one such need. School stage productions are a wonderful opportunity for students to develop new skills discover new talents. But of course none of this can happen without the assistance of teachers and parents behind the scenes filling many of the management roles.… Read More »
Caricatures big enough for your wall!
<!– Show the news posting –>
How big can you print a caricature? That was the question asked by one customer about our caricature art. I assured him it was possible to print big. Our caricatures are delivered at 300 dpi providing plenty of scope for many printing situations. Taking advantage of that fact he ordered three caricatures online and artist… Read More »
Unique birthday gift caricature of a cricket loving swimmer
<!– Show the news posting –>
Wonderful birthday gift When thinking of a unique birthday gift caricature of a cricket loving swimmer that also includes the man's children, what is better than a caricature as a birthday gift! Our talented caricaturist Zalo created with wonderfully unique artwork based on supplied photos and description from the client. For a bit of fun… Read More »