Menu
Order your amazing digital caricatures in £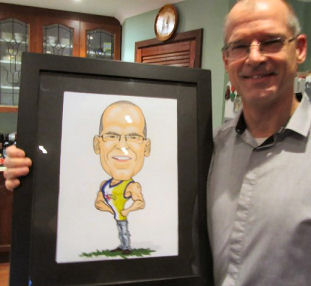 Prices on this page are in British Pounds and is the place in you are in England or other parts of the UK and want to order a caricature online. Please click these links if you wish to order in $Aust. or if you wish to order in US$.
To order your caricature, please follow the steps as they appear below. A new step will appear as you make make each selection. You can make various selections to determine the total price.
All orders are screened by Matt, the Caricature King Coordinator. If there are any issues he will contact you or you can contact Matt here.
Discounts are automatically applied in order process
NOTE! - If you are having trouble ordering, please email matt@caricatureking.com with what you want and we will get in contact with you.
We look forward to creating a wonderful custom artwork for you!
Step 1. Email your photos
Please email your photos to photos@caricatureking.com You can do this now, or after you have placed your order. Please check this page to ensure your photos will be suitable.
Step 2. Choose Caricature Color:
(Please click an option below)
Caricature Price:
---
(Please complete all steps)