Menu
Contacting Caricature King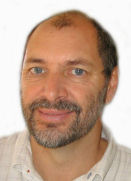 Matt from Caricature King
Hi, my name is Matt and I am the coordinator here at Caricature King. All communication with the caricature artists is done through me.
A coordinator is used because the artists are scattered around the globe and systems have been set up to make communication with them efficient. I can answer just about every question, thus freeing up the artist's time to do what they do best - creating amazing caricatures!
If your enquiry is about PRICES, please see this page. If the enquiry is about delivery times, are mention on each artist's samples page. These time frames are subject to change without notice. Prices are identical, regardless of the artist. Please also see our Frequently asked Questions page.
Questions about non-standard caricature pricing, big groups or just about anything else should still be sent to me.
All feedback on work is sent to the caricaturist, regardless of how we receive them (email, phone etc).
Contact methods
We have four main communication methods
1. Email
Click here to Email Matt (preferred)
If sending photos, please send to matt@caricatureking.com (also if sending pictures with a query).
2. FaceBook
Please visit our FaceBook page and you can message us there
3. Live Chat
Live chat - look for the blue chat icon at the bottom of the screen.
4. Phone
IMPORTANT! Please note the current time at the Caricature King office is >
Please feel free to call daytime or evening till 9am- 10pm our office time only.
International +61 409 349 752
Browsing on your cell/mobile? Click to Call Us!
Australia 0409 349 752

Best between:
9am-10pm Eastern Aust Standard Time
5pm-6am Eastern USA Standard Time
2pm-12am Western USA Standard Time
6am-12pm London Standard Time
---
Menu
:: Latest posts on our blog ::
<!– Loop through each news item in the feed, and limit the quantity to either 8, or as many items as are in the feed — whichever is less. –>
Disney style art special deal from artist Keimo
<!– Show the news posting –>
Grab a fun caricature in Disney art style from artist Keimo at a special low price! This offer can end at any time due to demand so act today! Scroll down to order and send images and instructions Step 1 – place order and pay One person Disney style $25 Two person Disney Style $45 ...
Special 2 person art deal by Eddie
<!– Show the news posting –>
This special deal by artist Eddie is for two people full bodies with minor props and digital delivery for Just US$80 (normally $138 after 2 person discount). This is an EXCEPTIONAL deal. This offer can end at any time based on demand. Don't miss out, order now! Scroll down to order. Step 1. Click here ...
Health Care Heros
<!– Show the news posting –>
During the current pandemic, many Doctors, Nurses and others working in hospitals including Porters, Cleaners, and other Ancilliary Staff, plus Ambulance/Paramedics who are out in the community going into the unknown every day… A custom artwork is a wonderful way of saying THANK YOU! Show your gratitude one to one, or to many many. We ...
Lets get creative while staying and home
<!– Show the news posting –>
Hello The team at Caricature King hope you are doing well. Around the world, millions of people like us are staying at home and staying safe. But there seems to be a common activity happening in lots of those homes… Getting creative! If you are looking at creativity in your home, why not think about ...
Free background offer – Limited time!
<!– Show the news posting –>
Here is a real value for money deal as a Gift sweetener! Our artists are offering full body with free simple custom background caricatures. You only pay the price of a full body caricature, This is a real saving of at a minimum of US$25 on your next caricature order. AS free simple custom background ...
Retirement art gift – caricature
<!– Show the news posting –>
Create something special for someone you know who is retiring. This is what a customer did recently when her farther was fast approaching retirement. As she said: "He can be in a blue tshirt and jeans, as showed in the picture. He is retiring from working in a machine shop (I do not know the ...
Fathers Day gift – caricature ordered online
<!– Show the news posting –>
Father's Day is Sunday September 1 (Australia/NZ) Father's Day presents a great opportunity for a unique gift – why not give Dad a nice caricature ordered online as a memorable gift? As a Father's Day gift idea, a caricature is perfect because it can portray Dad how you want. Maybe you want the gift to ...